SC-TG08S / Stirling Cooler TG08S
Standard cooler
For flexible install cooler and Drive PCB to your system
※SC-TD08 is discontinued.

The SC-TG08S is a standard cooler, which is suitable for strict temperature control below – 80 ° C. Depending on the heat mass and temperature of object, cooling capacity and speed can be fine-tuned.

SC-TG08S can be installed on various applications, especially for portable type equipment because of its compactness and lightweight.

For customers who think more compact equipment design, cooler and Drive PCB are separated. The suitable fan is required to be installed for exhaust heat management, as the same with SC-TG08S.

"Vibration detector" on SC-TG08S automatically reduces the output instruction to suppress the abnormal vibration.
This cooling curve is the typical characteristic at no load, not guaranteed value. Note that cooling performance depends on each design of cooling system strongly. Referring user's manual at our web-site, and confirm if our products are suitable for your use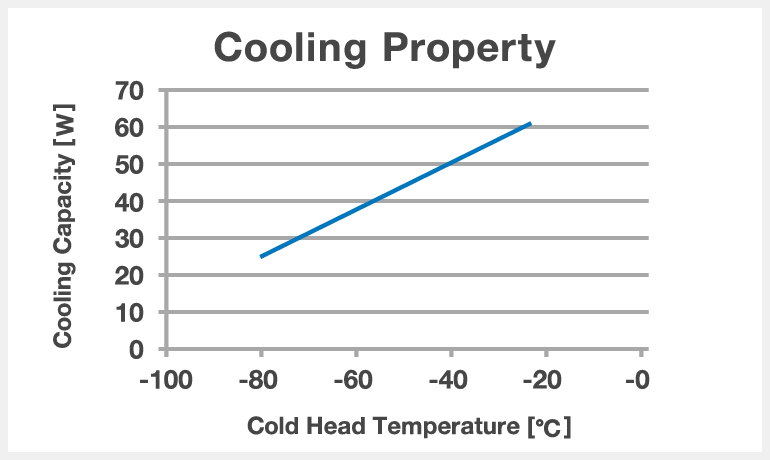 New Function "Original Vibration suppression Technology"
1.Abnormal vibration Abnormal vibration with noise occurs in "(1) when cooling a large thermal load" or "(2) when a large thermal fluctuation occurs in the object to be cooled".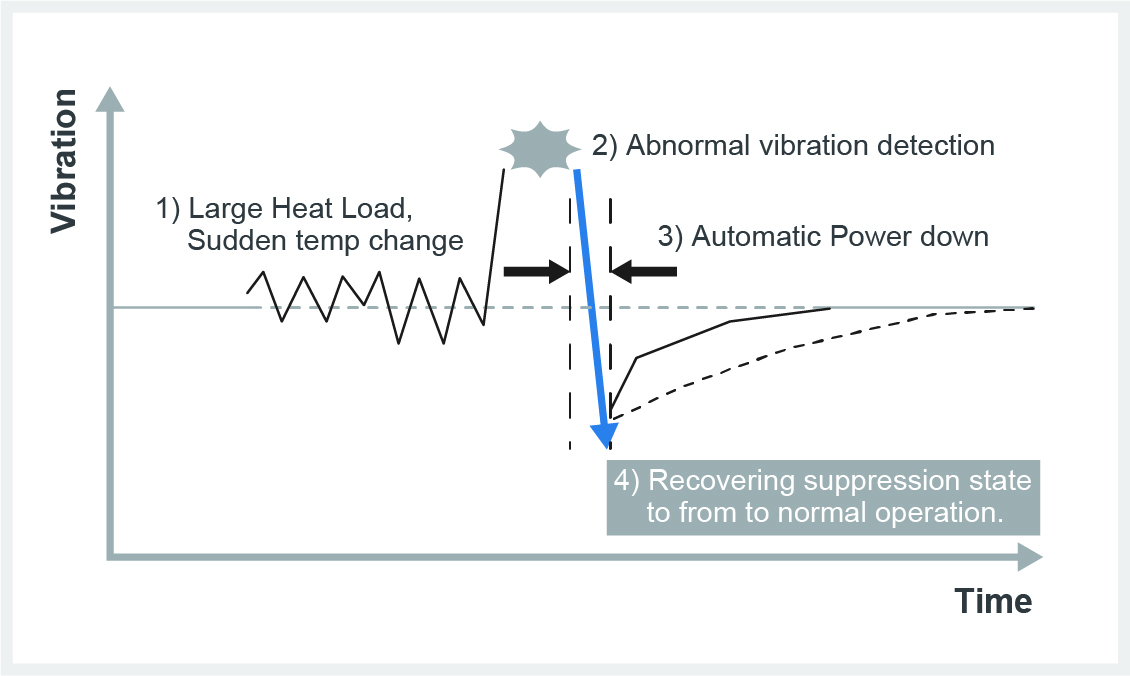 2."Vibration detector" protection DRIVE PCB suppresses and is idle FPSC operation forcibly when abnormal vibration is detected. After abnormal vibration with noise stops, DRIVE PCB starts to drive FPSC again.
※We also have products without a vibration detector. Please contact the SC Division for details.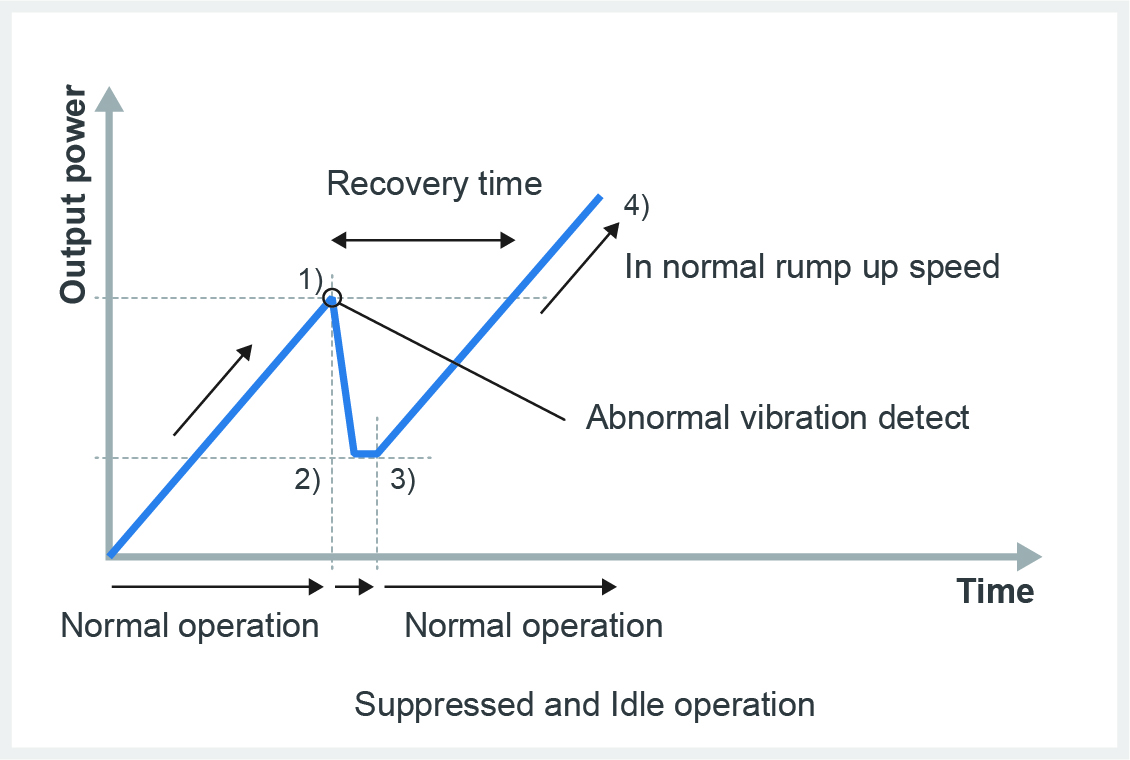 Accurate ultra-low temperature

FPSC accurate ultra-low temperature supports professional applications such as temperature calibration and inspection of electronic components.

Condense

Condensing gases at ultra-low temperature enable to improve environmental measurement and semiconductor process.
FPSC
– State of the Art
FPSC, Free Piston Stirling Coolers, are the complete CFC free system, using natural He gas.
It is small, portable, and it is widely used for precise temperature control for under -50℃.
Twinbird succeeded in mass production through the collaborative network of craftsmanship in Tsubame-Sanjo.
suitable for cooling below -50℃. *1

*1 Optimum thermal insulation design for relatively small thermal mass is required.

Reach to -80 ℃ in a few minutes. *1

*1 Optimum thermal insulation design for relatively small thermal mass is required.

Precise temperature control system. *1

*1 Optimum thermal insulation design for relatively small thermal mass is required.

Total volume of FPSC is less than 3 liters. *2

*2: In case of model SC-TG08S

Zero Global Warming Potential He gas is used for refrigerants to reduce environmental load.

FPSC based on the network of craftsmanship in Tsubame-Sanjo
| | |
| --- | --- |
| Dimensions | W D H: 130 x 130 x 280 (mm) |
| Weight | 2.4 kg |
| Power Source Voltage | DC 24 Volts |
| Maximum Current | 10 Amp |
| Cooling Capacity | 25 Watts at -80℃ at cooling head (ambient temp: 25℃) |
| Ambient Temp in Operation | 0℃~35℃ |
| Set Temp of Cooling head | -20℃ or less |
| Noise | 50 dB(A) (Horizontally 1 m from Cooler, after stable operation) |
| Include | Drive PCB |
| Accessory | SC-CA04 Cold Side Adapter |
| Sample Price | Please contact SC business division for detail. |
Documents
Confirm if the product is suitable for your use before place order.